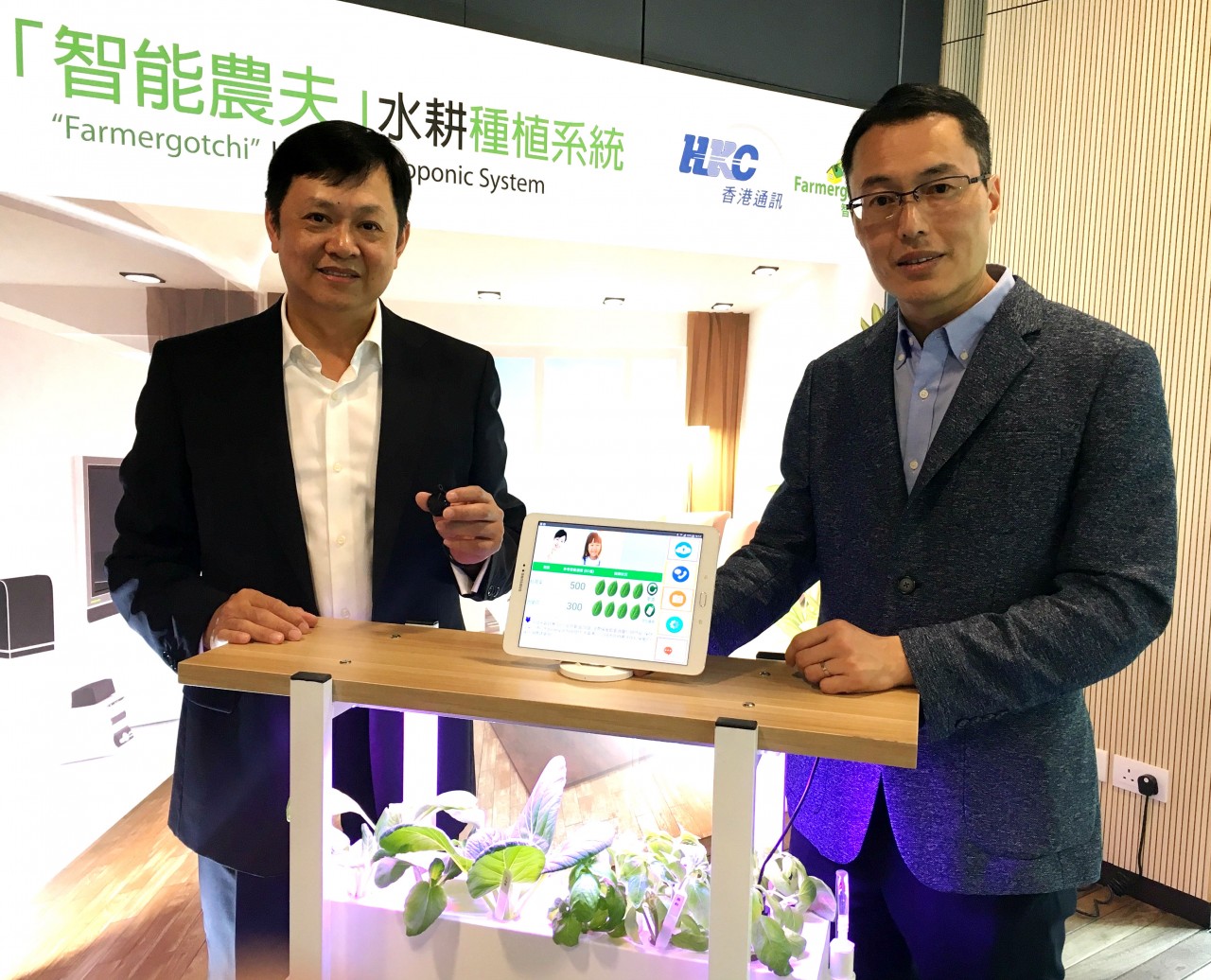 7 September 2016

hkcadmin

0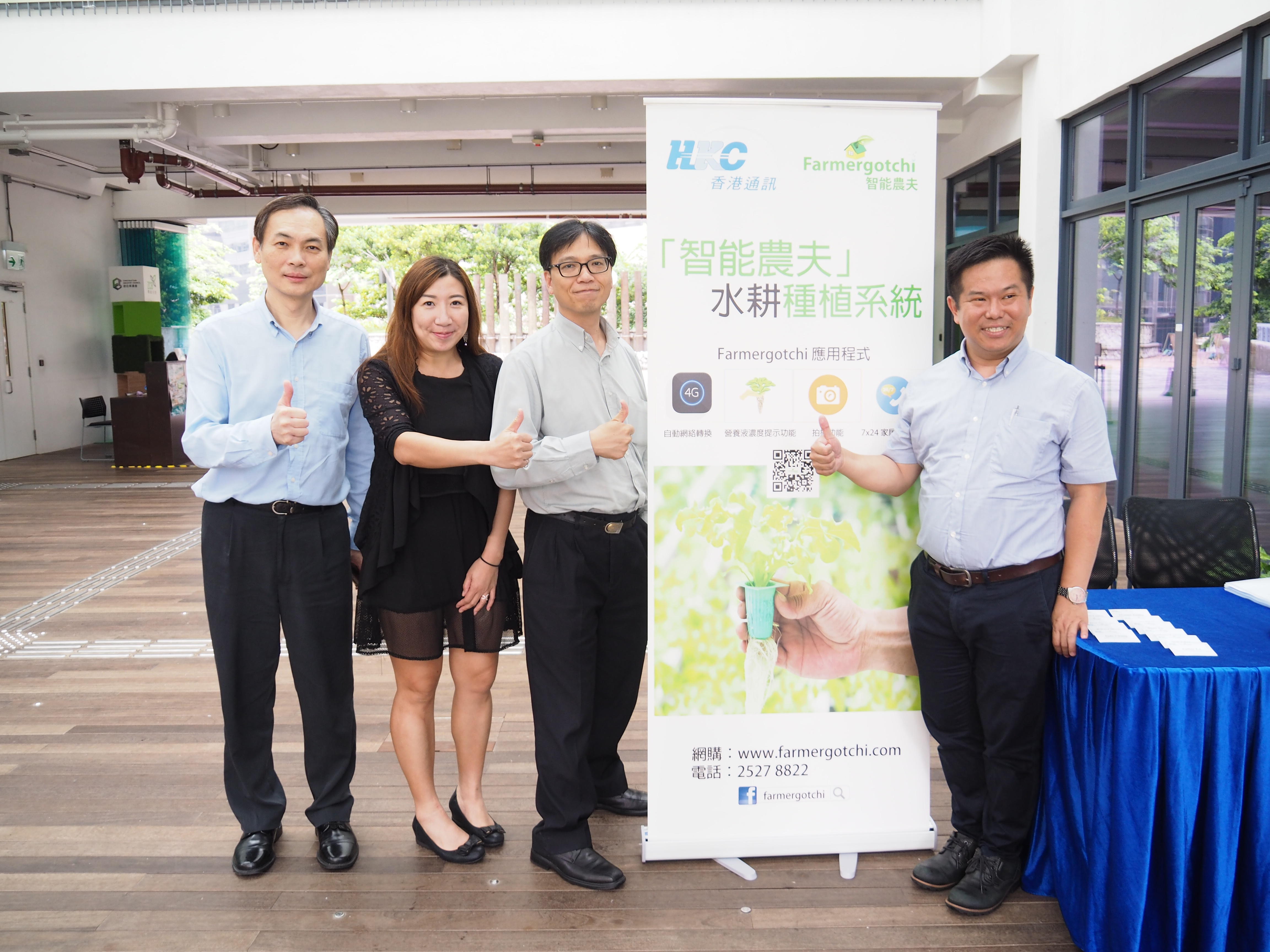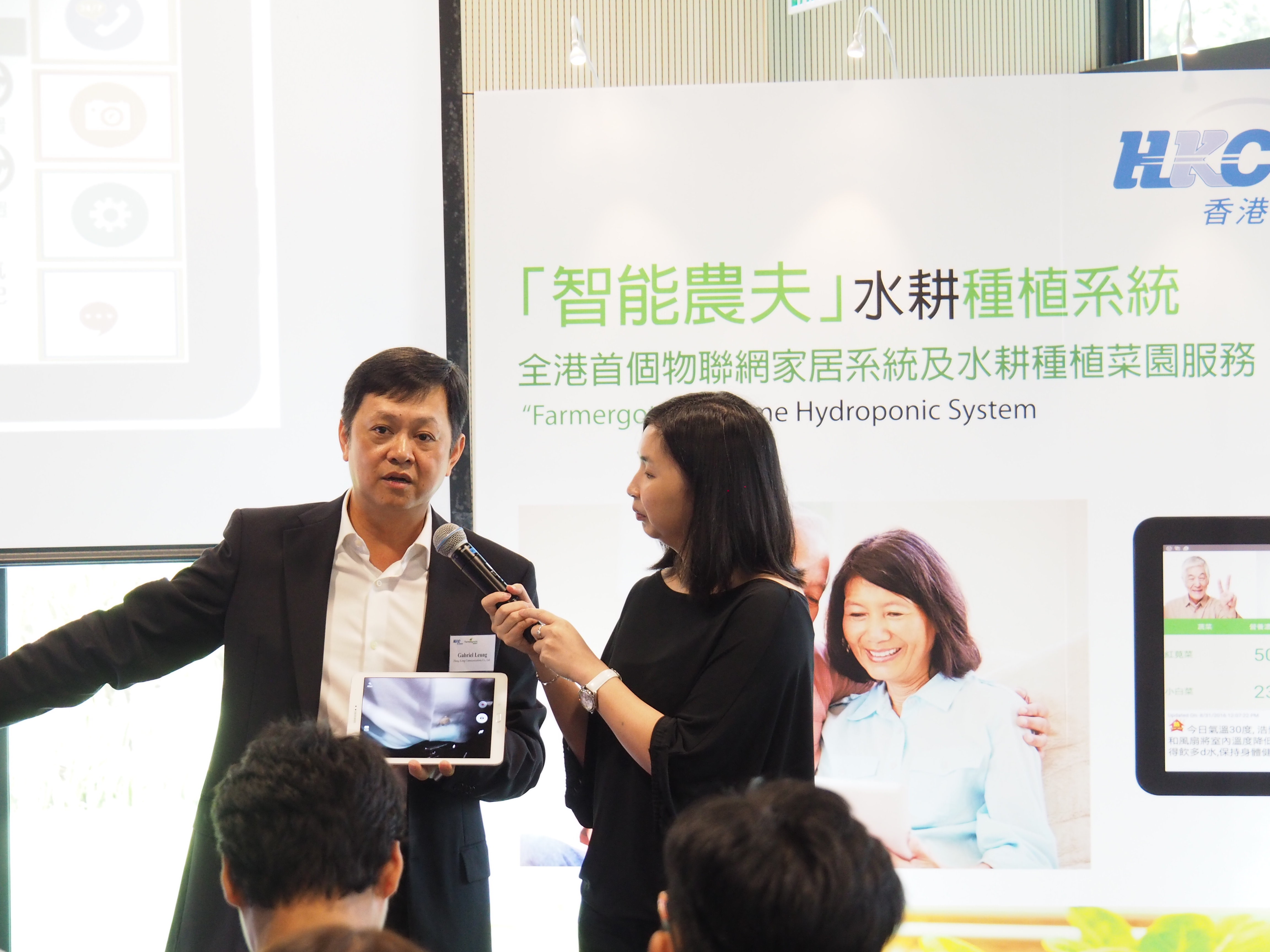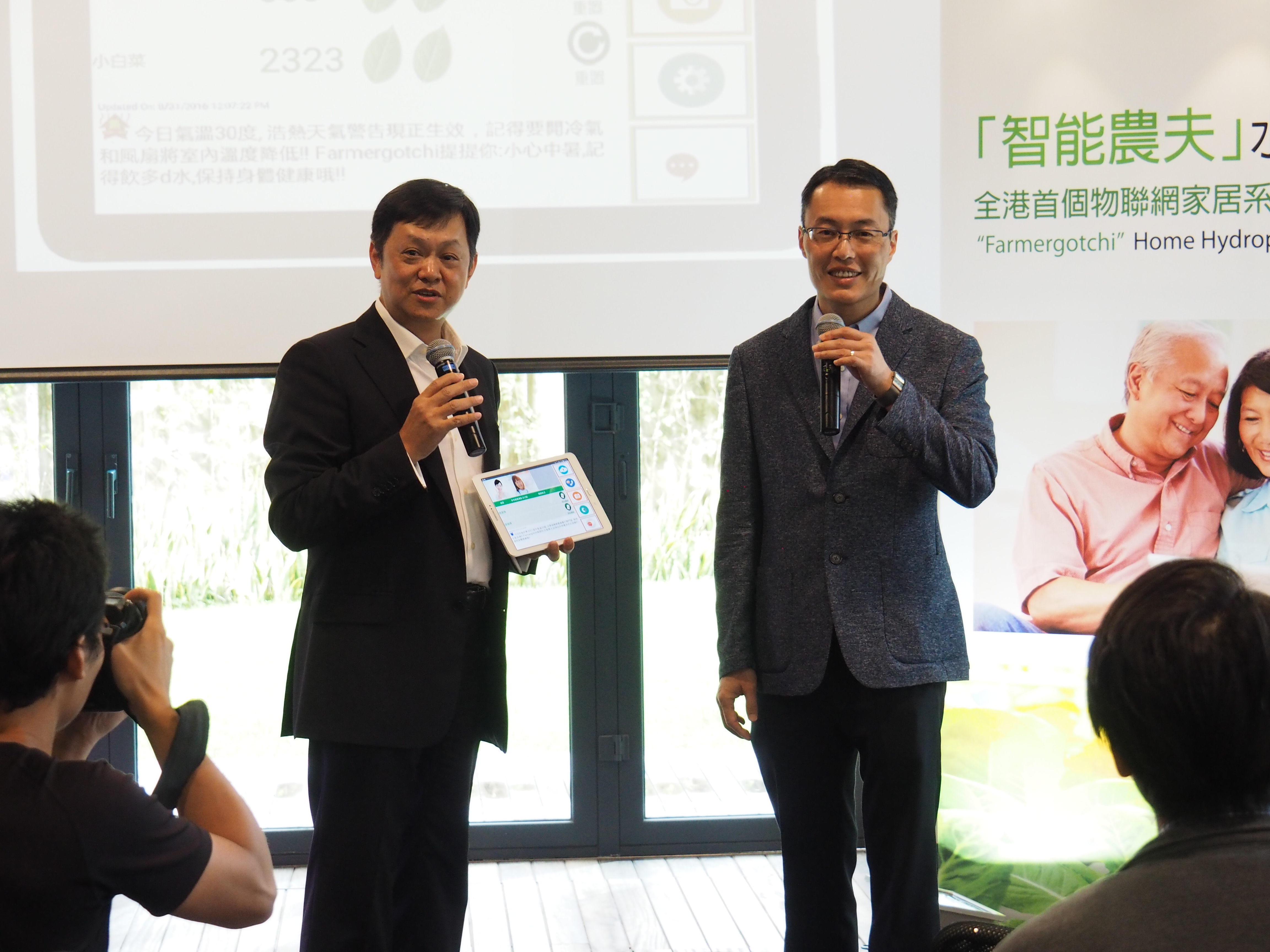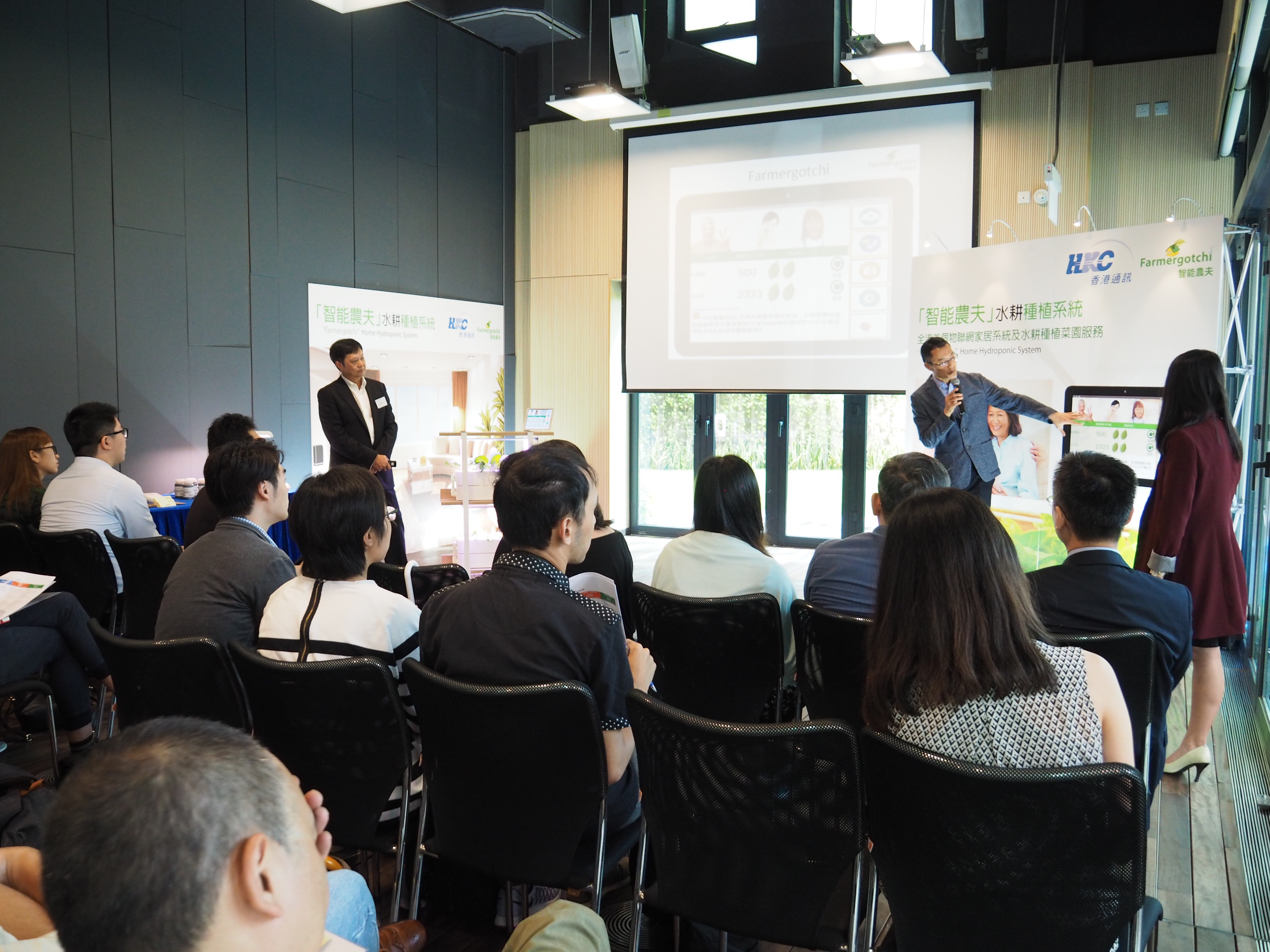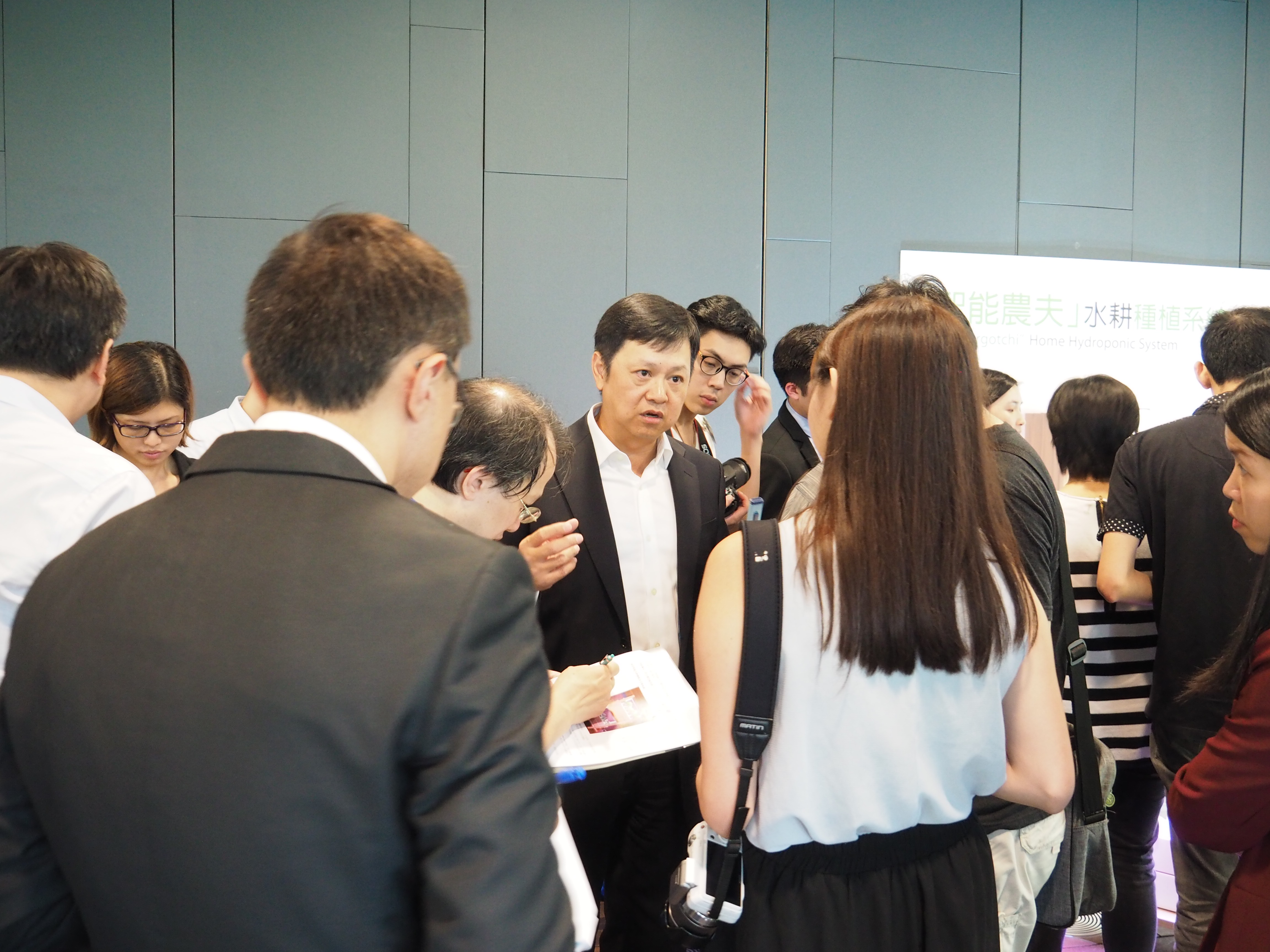 Hong Kong Communications today announced the launch of the "Farmergotchi" Home Hydroponic System (Farmergotchi), it is Hong Kong's first smart system with home-grown hydroponic gardening for consumers to enjoy a complete growing system via IoT connectivity over the Internet. The system is designed particularly for families with elderly members at home or the elder is living independently, as well as retirees looking for a quality, healthy home lifestyle, and treasuring staying in close touch with family and friends.
"Ageing populations are a worldwide phenomenon nowadays. However, the diversified needs of the elderly, from food and clothing to accommodation, transport and recreation, vary greatly, and are often not yet fully or widely met by available products and services, which presents huge economic opportunities. There has never been a more important time for us to rethink our concept of retirement, and for re-conceiving products and services in order to really address the evolving needs of the elderly and their families," said Gabriel Leung, Executive Director, Hong Kong Communications.
"While quality of life is fundamental, for most elderly people, feeling productive and having companionship are among their vital wishes. We are pleased today to launch Farmergotchi, a product specially designed to fulfill these needs for the elderly and their families," Leung added.The Farmergotchi home-grown hydroponic gardening and home-support system is an innovative solution for the elderly. It is an intelligent and interactive integrated indoor hydroponics system equipped with a user-friendly graphical user interface (GUI) for communication.
Key features of Farmergotchi include:
Indoor smart home-grown hydroponic gardening
•
Simplicity
– Designed with simple, stylish teak shelves, two sets of plant pipes, and four sets of LED lights specifically for plants, the system aims to make available an exclusive home garden for every family with a more enjoyable cultivation experience using hydroponics.
•
Real-time monitoring
– With the Smart Farmer Intelligent System, users can remotely monitor plant growth. Leveraging on a sophisticated cloud platform, they can manage their home garden by receiving data about the optimal nutrient solution concentration (EC value) from Farmergotchi each week and rating their plant's health status and uploaded to the cloud platform through Farmergotchi.
•
Smart gardening with Big Data
– Through machine learning and big data analytics capabilities, the solution will advise the users on the EC value of each vegetable needed for healthy growth, so as to give them a clear understanding of the growing process.
•
Professional after sales services
– Free on-site installation and a consultation hotline are available for first-time buyers and hydroponics users.
•
Instant video calls
– Connect family members through an instant video call with just a single click.
•
Elderly home emergency assistance system
– The system incorporates an innovative elderly emergency help device that connects to a 24/7 elderly care hotline service. Users can set up three contact numbers for immediate assistance. By activating the panic alarm, a call and SMS will be automatically placed to the first number while the second and third numbers will also be notified via SMS.
•
Remote surveillance
– The live streaming capability enables the elderly to share the hydroponic experience with family members, and at the same time, their families can see the status of their parents with this live streaming feature.
•
AutoSmart network switch
– Dual mobile network feature switches automatically and seamlessly between 4G and 3G mobile networks, ensuring a stable network connection for continuous 24/7 home-support service.
With the Farmergotchi solution, families can make hydroponics part of their everyday lives, creating an enjoyable experience for enhanced family engagement, and at the same time, the elderly and their families can stay connected, empowering the social lives of our greying population and enable them to continue to enjoy a satisfying and purposeful life.
Farmergotchi is now available in Hong Kong, please refer to the appendix for pricing and details of the Farmergotchi Hydroponic Service Plans.
For more details, please visit www.farmergotchi.com or (enquiry hotline at 2527 8822).