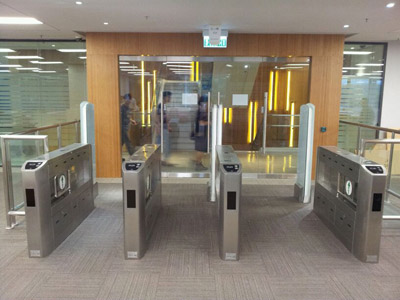 Hang Seng Management College – LIBRA™ Library Management System
Hong Kong Communications Co., Ltd (HKC) has honorable been awarded to be library system provider of Hang Seng Management College (HSMC), which LIBRA™ Library Management System is adopted. Prior the adoption of RFID application, HSMC adopted the barcode management system. Now HSMC adopted the latest RFID UHF technology for 50,000 pieces library books and multi-media materials. The whole project located their new 3-storey campus library with Self Check in/out Stations, Staff Stations, Inventory Handheld Reader and UHF Security Gate, with integration of existing HSMC Library System and HKC LIBRA™ System. Self Check in/out Stations can handle with several books in an effective way simultaneously. Librarians can simply use Inventory Handheld Reader to scan books on shelf, and will be able to monitor, manage, and track the books. In addition, the UHF technology is flexible and can overcome metallic objects. Thus, librarians could perform stock take in a more effective and accurate way at Staff Station. Moreover, RFID system also provides an anti-theft function by UHF Security Gate, which perfectly monitors the alarm alert in a stable and reliable way. Not only facilitate librarians, but also patrons, with the help of the friendly user interface of self-check station, patrons can scan RFID tags in book check-in and check-out process in a simpler way. The scanning speed is faster than the traditional base system which saves patrons waiting time.
With the brand-new total RFID library solution, students can self check in/check out the library items. It helps saving the waiting and queuing time, and also supports e-receipt for the paperless environment. Faster and more accurate stock take solution also reduces librarians and labor cost and increases their efficiency.