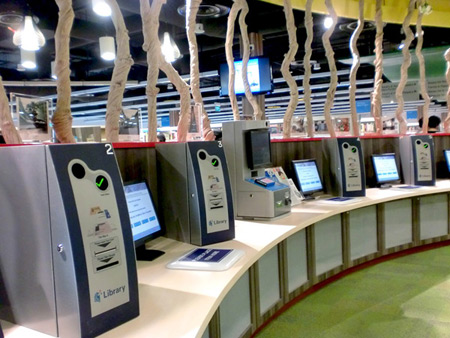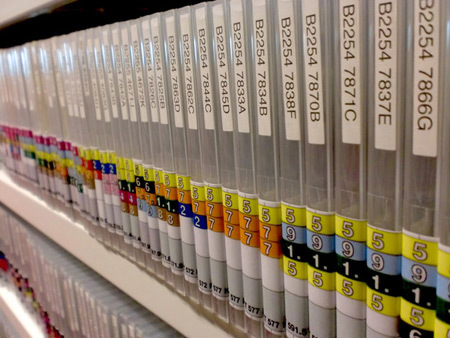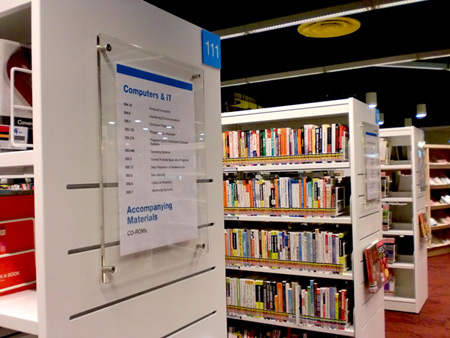 New NLB Library launched at the heart of Serangoon, Singapore
11 March 2011, with the favorable opening launch of the new Serangoon Public Library (SRPL) located at Nex mall, the largest eco-friendly mall in the North East of Singapore, Wavex Technologies Pte Ltd (Wavex) has yet again successfully marked a close in the project co-operation with the National Library Board (NLB).
It is Singapore's first roof-top library to be opened to the public, catering to the informational, educational and recreational needs of the community, particularly some 122,000 residents in this region of Singapore. The library covers an area of about 17,000 square feet.
Wavex' team kicked off with the project blueprint, configuration of RFID hardware and software, refurbishment, site survey, implementation and the completion of cycle test to ensure an efficient, seamless and self-service environment for the staffs at NLB as well as the general public patrons.
Furthermore, the team not only ensured the smooth running of the system, but also provided library shelving and shelf reading service for a total of about 150,000 books, over 3000 audio-visual materials and over 2000 magazines. In addition, training was provided to the staffs at the Serangoon Public Library.
The SRPL project comprises of the following applications:
• RFID Servers
• Book Borrowing Stations
• 24hrs Book Drops
• Book Sorting Stations
• Library Counter Stations
• RFID EAS (Electronic Article Surveillance) Gate
Key outcomes for the project:
• 100% of all library books, visual materials and magazines are traceable
• Capabilities of monitoring the stations availability, reporting and System and Application Management
• Reduction of time required for sorting of returned book/s
• Reduction of time required for patrons to search for any particular book/s
• Process of stock taking is more accurate and efficient
• 24hrs Book Drops allow patrons to self-return into the chute with almost zero queuing time and at any time of the day/night
• Detection of armed RFID tags to ensure security of book/s
• Lower operating cost due to reduction of operation cycle time and less manpower required
This mega commercial complex, Nex mall, links to the new 16-bay Serangoon Bus Interchange and the train stations of the new Circle line and existing North East line. Nex is not only known as a retail and entertainment mall, but also a family hub incorporating a Sky Garden with a dog park and KidzPlay playground.
For more details on RFID Solutions, please visit Wavex Technologies Pte Ltd website at http://www.wavex-tech.com/