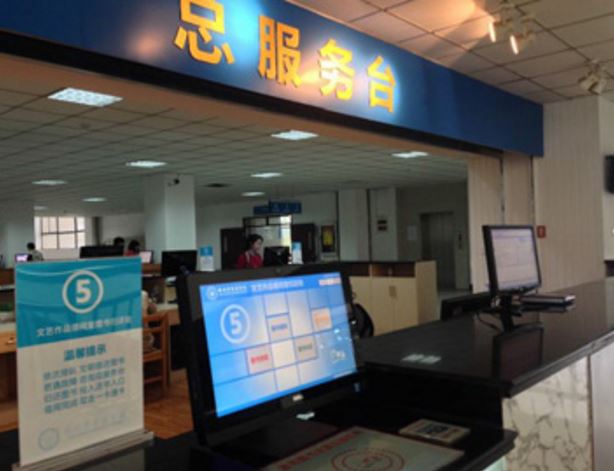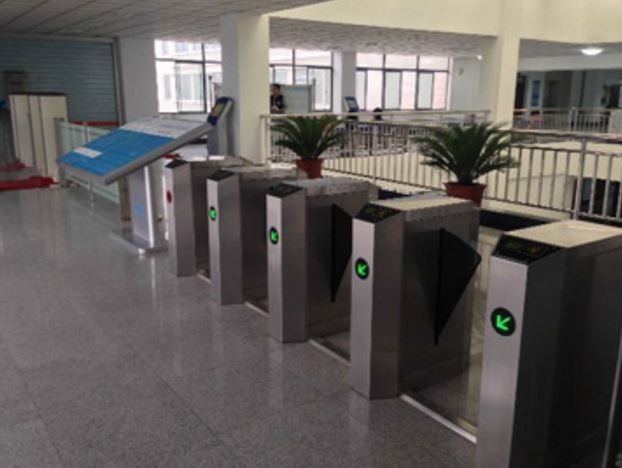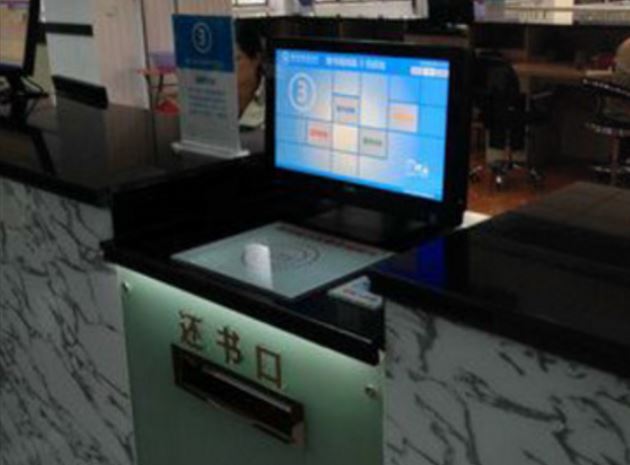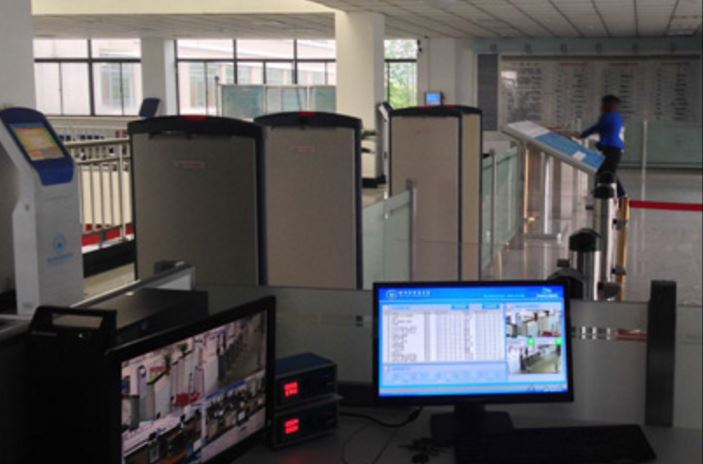 West Anhui University RFID Library
Cooperating with HKC Technology (Shanghai), West Anhui University planned to apply RFID technology to its library by three phases: In phase I, all circulating materials in the library will transform to RFID tags; in phase II, automation of circulation and management will be completed; in phase three, 24 hours book return service will be available.
Up to now, phase II of the project has been completed. The customer service desk has been renewed, hiding the devices for automation under marble slab, so as to provide convenience to users and smooth the transformation process. This was the first case nationwide to hide RFID devices under marble while ensuring accurate reading of RFID tags.
Stainless columns and armored glass were applied to set border line at the entrance. 24 hours video monitoring provided by Network Video Recorder (NVR) records all entries, exits and alarms triggered, offering comprehensive surveillance and protection for the safety and security of library.