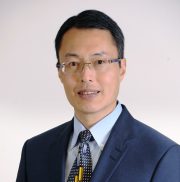 As the chairman of an IoT and robotics solutions company, I am pleased to report that we are making great strides in developing innovative and effective solutions for our clients. The latest project including a whole RFID system for HK Public Library, hybrid (HF & UHF) stock take Robots for Singapore National Library, Healthcare Management System for a prominent Elder Home, and RFID guided forklift system for Air Cargo Terminal HK. Our focus on leveraging the latest technologies, such as artificial intelligence and machine learning, has allowed us to create cutting-edge products and services that meet the evolving needs of our customers.
Our work in the development of IoT solutions enables businesses to collect and analyze data from a wide range of devices and sensors. By harnessing the power of this data, we are able to help our clients make more informed decisions and optimize their operations for greater efficiency and profitability.
As we look to the future, we remain committed to pushing the boundaries of what is possible with IoT and robotics technology. We will continue to invest in research and development, and work closely with our clients to understand their unique needs and challenges. By doing so, we are confident that we can continue to deliver innovative and effective solutions that drive business growth and success.
Hubert Chan